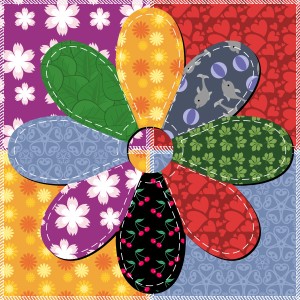 In March, I will be speaking to a Quilt Guild so I've been researching the ins & outs of quilting. My grandmother was a seamstress and avid quilter. My mom is also an avid quilter, so I grew up surrounded by fabric, sewing machines and quilts. I know a thing or two about hand quilting and Ott lights. I know quite a bit about organizing too, but what I spent time researching is the finer points of organizing quilting supplies and managing quilt projects.
Here are some resources that I found handy:
How to organize your quilt fabric stash
Tips for organizing quilting supplies
Downsizing and organizing a sewing room
Craft room organization for quilters
If you are near Olney, IL on Monday, March 4th, stop by the Quilt Guild to hear the rest of what I've learned about organizing quilting supplies!
Written by: Amy Payne, Professional Organizer